INCI Name: Copper Tripeptide-1(GHK-Cu)
Cas No: 89030-95-5, 49557-75-7,130120-57-9
Formula: C14H24N6O4
Molecular: 340.5
Sequence: (Gly-His-Lys)2.Cu.Hac
Purity: ≧95%
Solubility: soluble in water
Description:
Copper is an important trace element that has been found to be important in wound healing and enzymatic processes.Lysyloxidase is an important enzyme in collagen and elastin production and it is dependent upon the action of copper. Tyrosinase and cytochrome c oxidase require copper as well.The detrimental effects of free radicals on the skin have been elucidated in basic science research into skin photoaging. Superoxide dismutase acts as an important antioxidant and requires copper as a cofactor. The peptide GHK spontaneously complexes with copper and facilitates the uptake of copper by cells. This peptide sequence is found in proteins of the extracellular matrix such as the αchain of collagen, and it is believed to be released during wounding and inflammation. A feedback stimulation of collagen repair has also been proposed for this peptide, but the main benefit to photoaged skin is believed to be the enhanced delivery of copper. Copper Tripeptide-1.
Product Parameter:
• INCI name:Copper Tripeptide-1
• Traits:Blue powder
• PH:No
• Purity:98%
• Storage conditions:Cool and dry place at 2-8℃, protected from light, keep package airproofed when not in use. Please store -20℃ to -15℃ for long term storage.
• Safety:No heavy metals, no skin and eye irritation
• Package specification:1g/bottle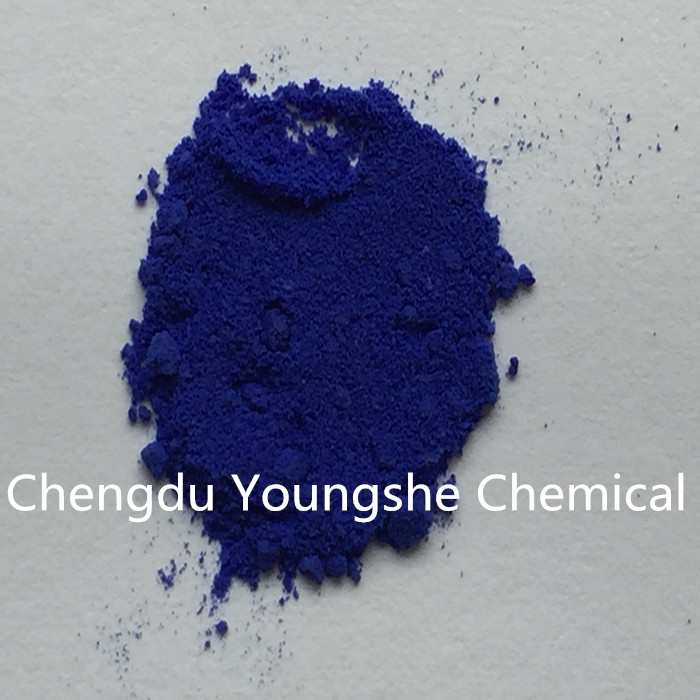 Efficacy and application:
Copper Tripeptide-1 can be used for anti-wrinkle,hair regrowth,wound repair, skin remodeling
Face, neck and hand care products Can be added to skin care products, such as lotions, facial masks, creams, eye essences, etc.