1.Basic information:
INCI name: Myristoyl Tetrapeptide-20
Reference: Dermapep T430
Purity: >95%
Source: synthetic
Grade: cosmetic
Grade: cosmetic
Formulation: available for your reference, please contact us.
MSDS and COA: available for your reference, please contact us
Delivery: promptly from stock
Odor: characteristic
Stability: stable
Solubility: soluble in water
Capacity: 800g per month
Appearance: white powder
2.Function
1.Skin-tanning effect
2.Strong anti-inflammatory effect
3.Protective effect of skin against UV-induced damage and photo-aging
4.Anti-skin cancer effect
5.Gorgeous glow
3.Applications
Myristoyl Tetrapeptide-20 can be incorporated in cosmetic formulations such as emulsions, oily sera, gels and creams for skin-self tanning, anti-inflammatory and protecting purposes.
4.Introduction:
Myristoyl tetrapeptide-20, acting as a MC1R agonist, activates certain genes involved in the process of pigmentation. Furthermore, Myristoyl tetrapeptide-20 reduces UVB-induced inflammation and thereby provides significant photoprotective effect.
Product Parameter:
• INCI name:Myristoyl Tetrapeptide-20
• Traits:White powder
• PH:No
• Purity:>95% purity
• Storage conditions:Cool and dry place at 2-8℃, protected from light, keep package airproofed when not in use. Please store -20℃ to -15℃ for long term storage.
• Safety:No heavy metals, no skin and eye irritation
• Package specification:1g/bottle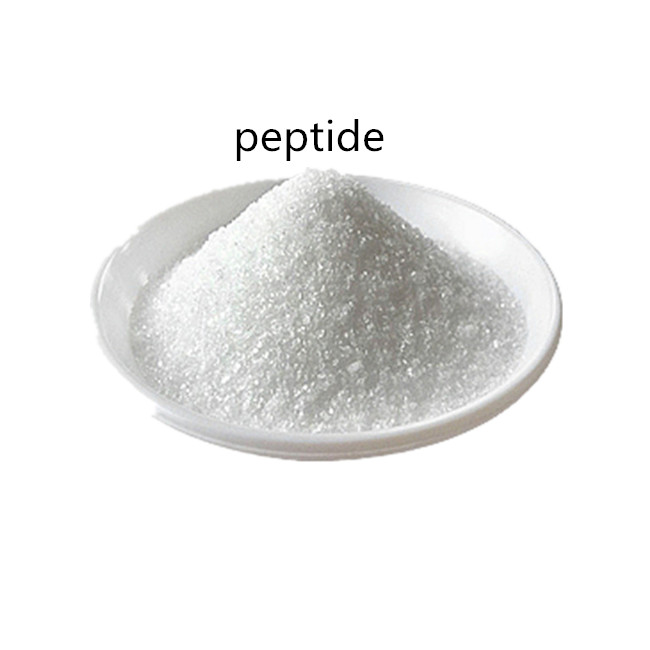 Efficacy and application:
Anti-wrinkle and anti-aging Improve skin quality
Can be added to skin care products, such as lotions, facial masks, creams, eye essences, etc