1.Basic information:
INCI Name: Acetyl Hexapeptide-49
Reference: Delisens
Purity: >95%
Solubility: soluble in glycols
Stability: stable
Odor: no
Grade: cosmetic
Source: synthetic
Formulation: available for your reference, please contact us.
COA and MSDS: available for your reference, please contact us.
Delivery: promptly from stock
Recommended use level: 2-5%
Capacity: 600g per month
Appearance: white powder
2.Usage: Acetyl Hexapeptide-49 Down regulates PAR-2 thus reducing discomfort of pain and itching occurring in sensitive skin and restoring damaged barrier integrity, also increasing hydration, improves scaling, smoothing and softness in very dry skin
3.Description: This Acetyl Hexapeptide-46 reduces neurogenic inflammation and itching of sensitive skin. It restores and strengthens the natural skin barrier.It improves the comfort of sensitive skin, relieving tingling and itching. Moreover it increases hydration, preventing the skin from flaking, restoring suppleness and softness.
Product Parameter:
• INCI name:Acetyl Hexapeptide-49
• Traits:White powder
• PH:No
• Purity:>95% purity
• Storage conditions:Cool and dry place at 2-8℃, protected from light, keep package airproofed when not in use. Please store -20℃ to -15℃ for long term storage.
• Safety:No heavy metals, no skin and eye irritation
• Package specification:1g/bottle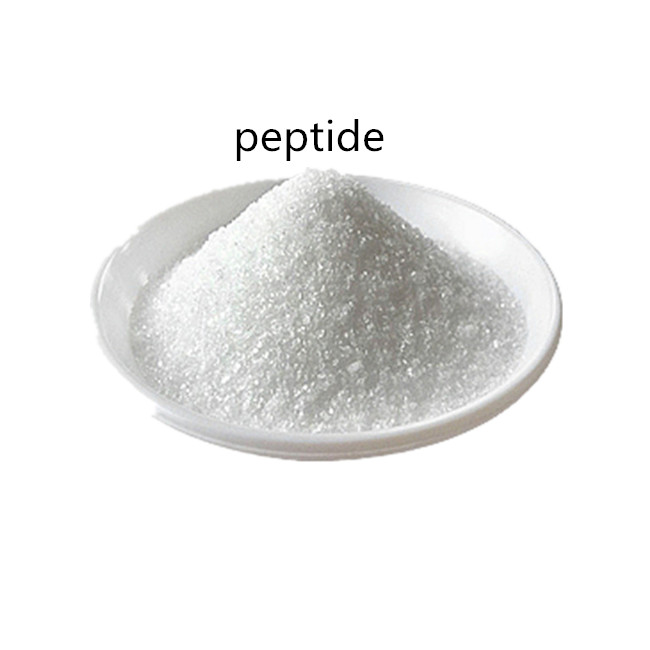 Efficacy and application:
Anti-wrinkle and anti-aging Improve skin quality
Can be added to skin care products, such as lotions, facial masks, creams, eye essences, etc