1.Basic information:
INCI Name: Oligopeptide-10,Peptide HB64
Reference: Granactive ACNE
Cas No: 466691-40-7
Formula: C78H140N20O15
Molecular: 1612
Grade: cosmetic
Source: synthetic
Odor: no
Stability: stable
Structure:
MSDS and COA: available for your reference, please contact us.
Purity: ≧95%
Delivery: promptly from stock
Additive:1000-3000 PPM
Capacity: 200g per month
Appearance: white powder
2.Function:anti-acne
3.Formulation:
1. Oligopeptide-10 Can be formulated into oil-in-water emulsions, water-in-oil emulsions and other formula types
2. Oligopeptide-10 is ready to dilute into an active containing water phase or improving an existing o/w emulsion
3.Add to the water phase of all emulsion types;
4.Description: Oligopeptide-10 has broad-spectrum activity against many types of organisms, including p. acne bacteria. Oligopeptide-10 is A short bioactive peptide consisting of fifteen naturally occurring amino acids that provides anti-microbial activity against p-acne bacterium.
Product Parameter:
• INCI name:Oligopeptide-10
• Traits:White powder
• PH:No
• Purity:>95% purity
• Storage conditions:Cool and dry place at 2-8℃, protected from light, keep package airproofed when not in use. Please store -20℃ to -15℃ for long term storage.
• Safety:No heavy metals, no skin and eye irritation
• Package specification:1g/bottle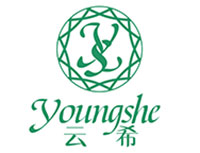 Efficacy and application:
anti-acne
Can be added to skin care products, such as lotions, facial masks, creams, eye essences, etc